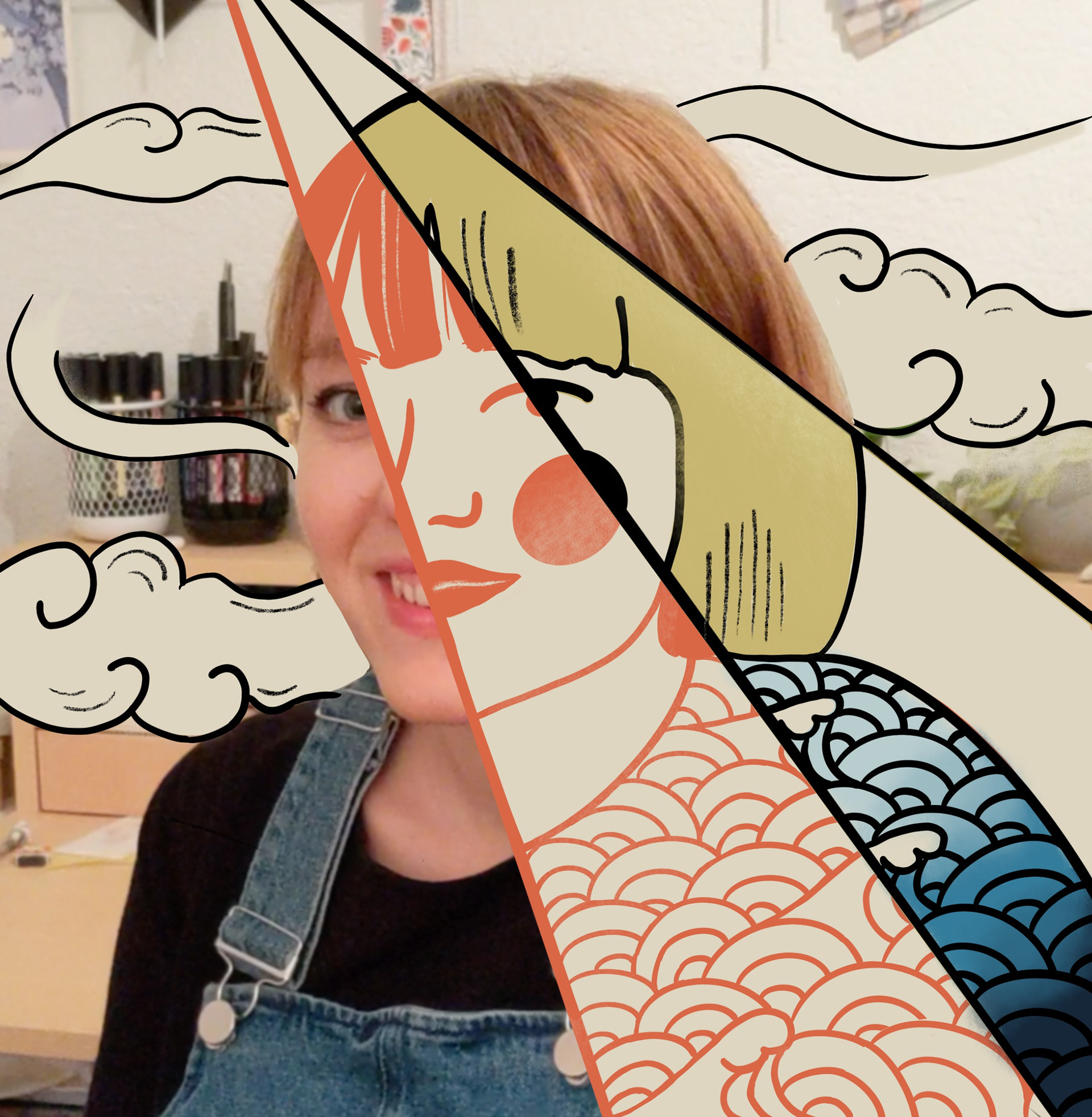 Illustratrice vivant à Lausanne, mon travail est partagé entre des mandats pour des illustrations commerciales et des projets personnels plus artistiques.
Issue d'une formation d'Interactive media designer, j'ai des connaissances techniques dans le graphisme, la typographie, le motion design, le webdesign, entre autres. Après plusieurs années à exercer le métier de graphiste au sein de divers entreprises j'ai décidé de me laisser du temps pour approfondir ma passion pour l'illustration.
Je travaille aujourd'hui à temps partiel dans le domaine du web, ce qui me laisse l'opportunité de réaliser mes projets iconographiques.
Inspirée du surréalisme, du Ukiyo-e et de l'art nouveau, mon travail est inséparable de mon imagination, stimulé autant dans les petits détails du quotidien, que dans la nature et son champ étendu de formes organiques.
~
Illustrator lliving in Lausanne, my work is divided between mandates for commercial illustrations and more artistic personal projects.
After studyied Interactive media design in Switzerland, I acquired technical knowledge in graphics, typography, motion design, web design, among others. After several years working as a graphic designer in various companies, I decided to give myself time to deepen my passion for illustration.
I now work part-time in the web field, which gives me the opportunity to develop my iconographic projects.
Inspired by surrealism, Ukiyo-e and art nouveau, my work is inseparable from my imagination, stimulated as much in the small details of everyday life, as in nature and its wide field of organic forms.